Advertising
It's boring, it makes us laugh, it's insipid, it provokes us, it's dead, it's all around us. No matter what your opinion is, advertising still plays an essential part in connecting sellers to buyers.
Cedar Mesa Music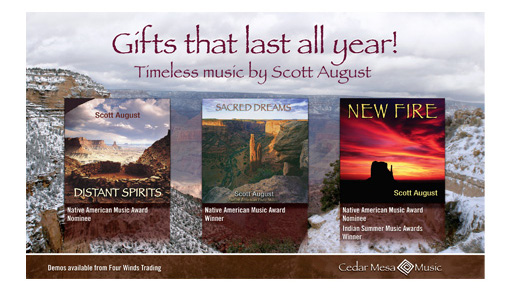 A half-page ad for Cedar Mesa Music artist Scott August. The ad reflects the brand's Southwest motif and the artist's Native American Flute Music.
Sigma Financial Corporation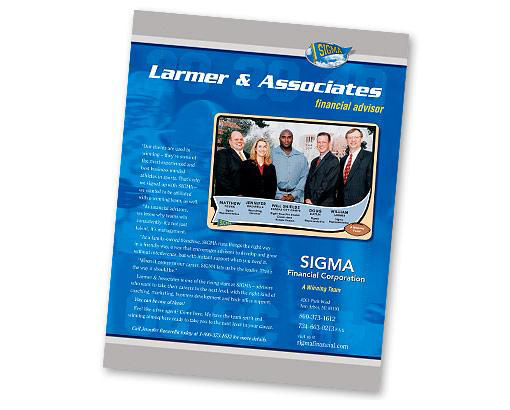 Full page trade ad for Sigma Financial Corporation. The ad was a part of a branded recruitment campaign that also included a brochure, a direct mail campaign and an identity component.
The campaign used a football theme and incorporated Sigma Financial's colors to showcase Sigma's "Winning Team."
The Investment Center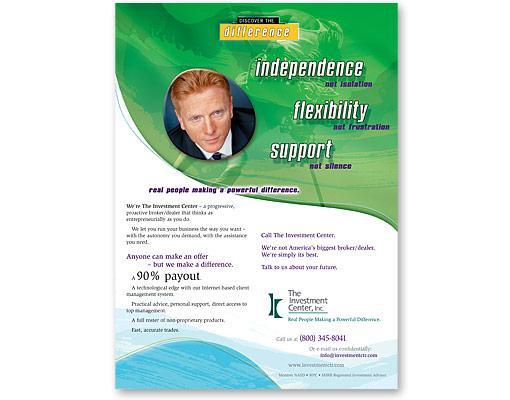 A three-ad campaign that appeared in financial advisor trade magazines. The ads were part of a broader recruitment campaign that included three direct mail brochures, a direct mail postcard, a follow-up informational brochure with an enclosing folder, and a website.
The Investment Center wanted its recruitment efforts to attract top producers looking for a different kind of broker/dealer. The campaign of "Discover the Difference" used bright, secondary colors, strong diagonal layouts, and swooping curvilinear forms make the campaign stand out.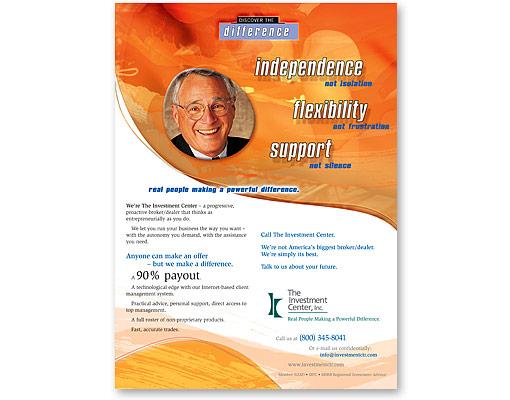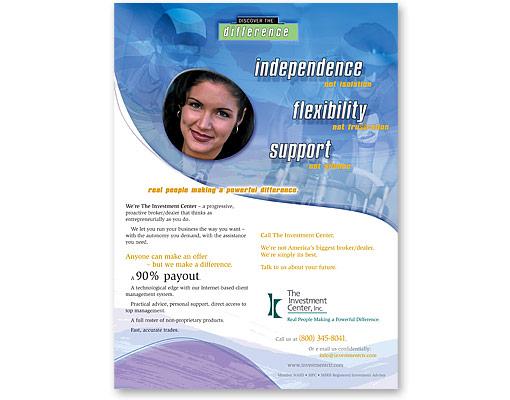 National Planning Corporation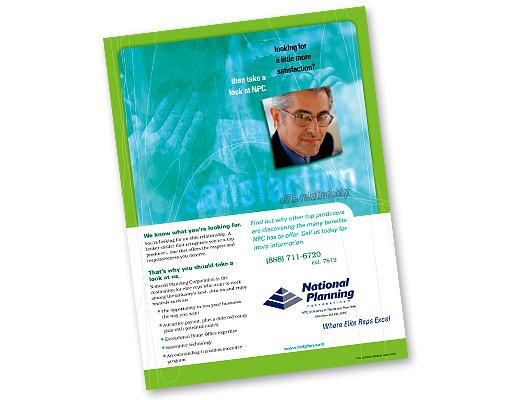 This trade ad was part of a recruitment campaign that also included three direct mail brochures. The ad and the corresponding direct mail campaign used raw textures and juxtaposed them with bright colors and dynamic color photography to play up the contrast between the prospective recruits' current dissatisfaction at their current broker/dealer and the "Elite Relationship" they could have at National Planning Corporation.
About Us
ARD offers high quality graphic design and branding – emphasizing sustainability to upscale marketing, public relations and business development firms for their savviest green clients.
Our creative process releases us to follow the trail of energy, water and material resources to anticipate every opportunity to design sustainably.