Environmental Graphics
From trade show graphics to way finding, environmental graphics help define and shape the spaces around us. Done well, they enlighten and entertain us; done poorly, we can become lost and confused. The designer needs to be sensitive to end users: trade show attendees, trade show booth employees and the people just finding their way. Increasing sustainability issues play an important role in the design and material selection.
EnGenius Technologies: Durafon Trade Show Banners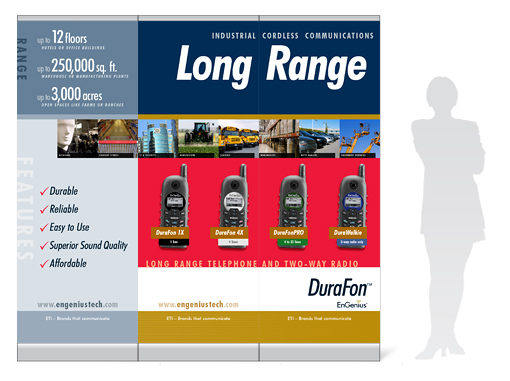 The EnGenius Technology Durafon trade show banners used three pull-up banners in tandem to create a larger 10 foot by 8 foot graphic. This design allowed for a big brand message and an easier setup process for the EnGenius trade show representatives. The banner segmentation also allowed for the two right panels to be used separately at smaller trade show exhibits.
Peter Montoya's Brand University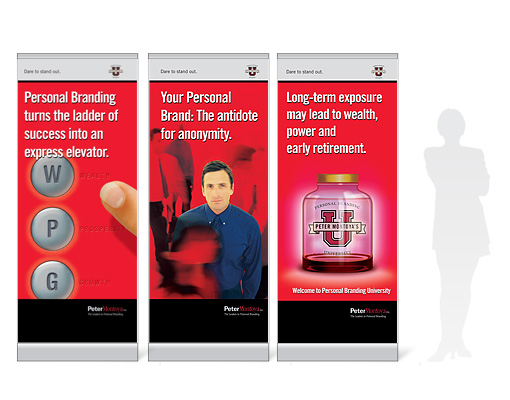 These pull-up banners were placed throughout the seminar space as a visual reinforcement of the overall seminar brand message. The color and graphics coordinated with the print collateral at the event to achieve a unified brand message.
About Us
ARD offers high quality graphic design and branding – emphasizing sustainability to upscale marketing, public relations and business development firms for their savviest green clients.
Our creative process releases us to follow the trail of energy, water and material resources to anticipate every opportunity to design sustainably.